Home Purchase
THE ADVICE YOU NEED
The purchase of a home is the largest purchase most people make during their lifetime
At Citywide Mortgage, we want to ensure that every buyer is aware of the options available prior to purchasing or closing on their new property.
Financial institutions in Canada are constantly launching new and exciting products and programs, helping buyers to get into their dream homes sooner.
Interest-only loans, rental purchase programs, vacation property programs and even self-employment programs are making homeownership a reality for lots of people who might not have considered home ownership previously.
First-time home buyer? Experienced buyer? We have amazing products and rates all across Canada made to suit your situation. Reach out to us today and start the conversation that could lead to your dream home!
Mortgage Pre-Approval
Before looking for your dream home, be sure to get a pre-approval. A registered Mortgage Planner can help you realize your budget and help you work out exactly what you can afford before you start shopping for your home by verifying your info and finding you a pre-approval.
The Mortgage Planner you choose can provide you with information that includes the total amount you are pre-approved for, what your payments will be and additional information to give you the confidence to move forward.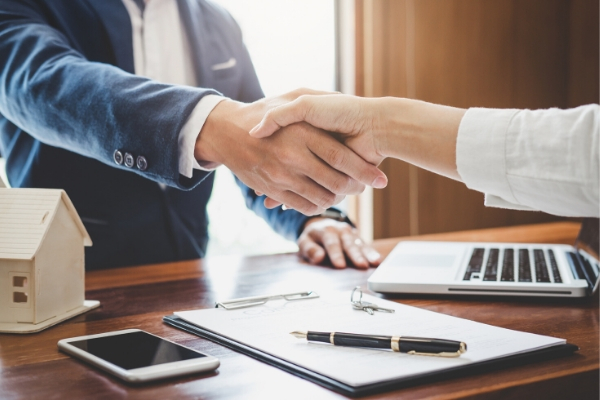 Depending on your situation, our Mortgage Planners can get you a fantastic rate and lock it in for 60-120 days while you are hunting for your new home. This locked-in rate is guaranteeing you a mortgage for that rate, or better, so you won't have to worry about surprises. Any drops in the rate will be reflected in your rate as well, but any increases won't change your rate – it is a win-win for you!
The process for a pre-approval includes a short list of required information to get an idea of your credit profile and financial situation. This information is used to determine your buying power. In addition, our Mortgage Planners can discuss your options for term, amortization, mortgage product options and which will suit your situation best and other costs that might be involved in the home purchase.
Before shopping for your next home, be sure to get a pre-approval with a Mortgage Planner and move forward with the confidence and knowledge you need to make your home buying experience better.
Understanding Your Credit Report
Your credit rating is an important part of your financial situation. It affects all of your financial activities, especially when it comes to borrowing. Renting an apartment, getting a new job or even opening a bank account can all be impacted by your credit score.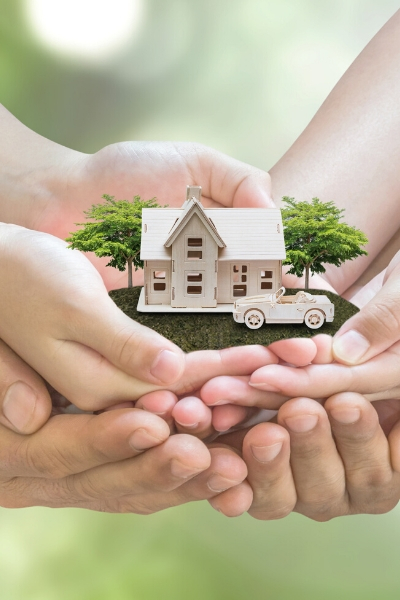 There are two main credit reporting agencies in Canada - TransUnion and Equifax. If you have ever borrowed money, you will have a credit history file with them.
These files are a list of all mortgage or consumer debt in your name. Lenders will report every loan, credit card or other borrowing to these agencies, including any payments you make or don't make, defaults, judgments or collections. All of this information is collected and used to give you a credit score that lender's look at when deciding whether you are a good risk or a bad one.
Credit score, or beacon scores, are numbers which provide lenders with an impression of your lending risk. The higher the score, from 300 to 900, the less you appear to be a risk to a lender. The less risk a lender feels they are taking, the better the products and rates they offer.
You are legally entitled to obtain a copy of your credit report each year, for free, from these reporting agencies. It is important to review your credit report for accuracy and ensure nothing is showing that could inhibit your borrowing abilities.
The good thing about a credit report, even one with some not great items on it, is that it can be improved! Over time, with good habits and diligence, you can increase your scores and your borrowing ability.
Fixed vs. Variable Rate
Deciding between a variable and a fixed rate mortgage is not always easy. There are several things to discuss with your Mortgage Planner, including your tolerance for risk and ability to handle increases in your mortgage payment should rates rise.
The pros and cons of each option are worth investigating, especially with the ebb and flow of the mortgage market and rates.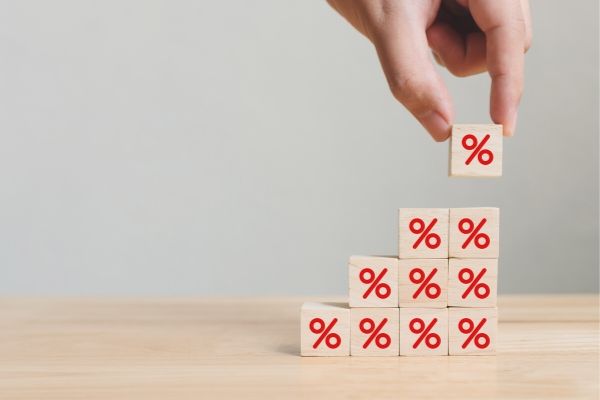 Fixed rate mortgages are appealing to those who want stability and like to have a specific budget to work with. As an example, younger buyers may find fixed rates appealing as they work with a tighter budget and need the peace of mind a set payment would bring.
Variable rate mortgages allow the homeowner the advantage of lower rates – based on a lenders' prime rate with a slight variance. However, if the rates increase, the payments would also increase.
A full understanding of the risks and rewards of each mortgage type is important. Have a chat with one of our knowledgeable Mortgage Planners to learn more.
Determining The Right Term
Choosing your term can be a challenge, with saving money vs. purchasing power being the key aspects to consider.
By understanding the options and variations, you can ensure you are choosing the right term for your situation.
A mortgage term and amortization are two different things. The term is a set number of years with the current rate, lender and payment structure. Amortization is the full length of the mortgage (ie 20 years).
A lot of people opt for a 5 year term, however, longer terms, such as 10 years, are available as well. Most times, your financial situation will have improved over longer terms and your property value may have increased as well as the mortgage principle decreasing. By the time you are ready to renew, your position may have changed and your requirements for a term may have changed as well.
In the case of investment properties, you may want to consider choosing longer terms to allow for stability of the mortgage payments on the property over a longer period of time. This will help you be more accurate in projecting your future ability to pay the mortgage.
Every mortgage term decision is unique and you need to understand your financial position and you tolerance for risk before finalizing your mortgage terms. Speaking with our Mortgage Planners can help you make the best decision.
Pay-off Your Mortgage Faster
Although starting mortgage amortizations in Canada average between 20-30 years, it doesn't necessarily have to take that long to pay off your mortgage. A little bit of planning ahead can save you tens of thousands of dollars in interest on your mortgage over the full term.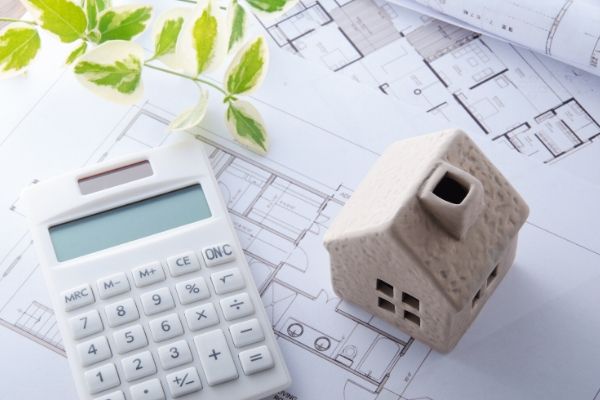 You can achieve an early pay off date for your mortgage by using these simple steps:
Choose an accelerated weekly or bi-weekly payment option for your mortgage. These payment structures help pay down your mortgage years sooner by essentially adding money to the principal reduction without it seeming as big a sacrifice.
Consider increasing your mortgage payments when your income increases. If you get a yearly raise of 5% and you put this towards your mortgage, you won't need to change your spending habits but your mortgage principal will drop much quicker.
Alternatively, you can set aside extra money you get in a raise, a bonus or other income to put a lump sum payment on your mortgage. Do this once a year (some limits apply, so check with your lender first) and save thousands over the term of your mortgage.
These strategies can help you be mortgage-free faster and who wouldn't want that?
Self-Employed Solutions
Self-employed Canadians can face some challenges both in business and in the borrowing world. Proving your income is not as straightforward as producing proof of an employee's salary for a lot of people.
Although a lot of successful small business owners enjoy the freedom and diversity of their own business, they may consider it a bit bothersome when it comes to trying to secure financing.
Even simple items such as a credit card or vehicle loan can take proof of income to get approval, it is even more pronounced in the world of mortgages. The nature of a self-employed business owner can appear to lenders as a higher risk even though they may have a better income or be even more stable than a lot of employed people.
Small business owners are an important part of our Canadian economy and culture and, thankfully, mortgage lenders are starting to understand this more. This has allowed for additional mortgage products being offered to self-employed Canadians in recent years, for both primary and vacation homes.
Have one of our expert Mortgage Planners assist with your self-employed mortgage application to open more options for lending with our incredible variety of mortgage lenders.
Our mortgage product options have never been better for our self-employed clients and you'll be excited to see what we can do for you!